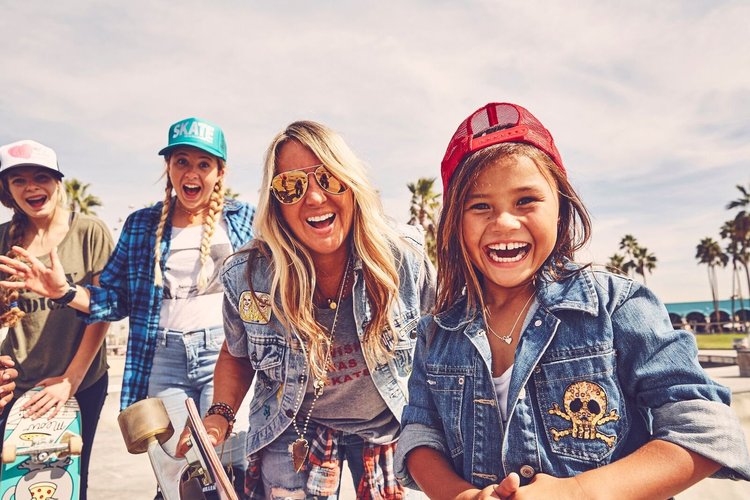 Cindy on the set of Lifetime
TV
- Photo Christin Rose
Cindy created a niche as a wardrobe stylist that specializes in dressing athletes and models for athletic as well as lifestyle based ad campaigns, commercials, and editorial spreads. Her expertise is unparalleled in finding the appropriate apparel and gear for any sport or shot necessary. Cindy has a knack for being able to pull together wardrobe for the smallest to the largest shoots, with professionalism and ease – even under extremely tight deadlines. Her numerous long-term relationships with athletes and their management teams ensure that the shoot runs smoothly. Cindy has gained respect from some of the top names in sports as being understanding of the athlete's needs as well as the clients. From her positive personality, her "can do" attitude, love of traveling worldwide, brainstorming on creative concepts, to providing line by line estimates, as well as her reputation for coming in under budget on projects, all make Cindy a favorite to hire.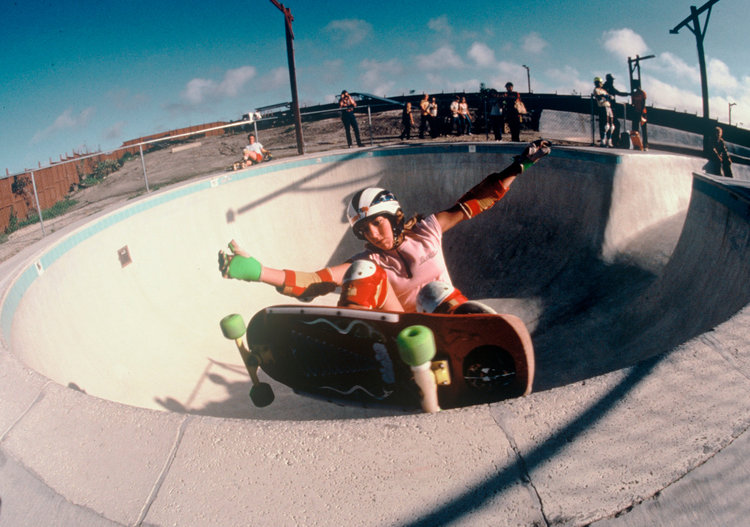 Cindy "back in the day" at Marina Skatepark – Photo Brad Bowman
5 Random Facts About Cindy
1. She was a pro skateboarder. Yes, really. At age 15 Cindy became the first female skateboarder to have a centerfold & 2-page article in a skateboard magazine. She turned pro at age 16 and competed in half-pipes and pools during her skateboarding career. Cindy was inducted into the Skateboarding Hall of Fame in 2016 with an introduction by legendary rocker Joan Jett. Her skate history sits in the Smithsonian Museum of National History Sports Collection.
2. At nine years old she left her home in Hermosa Beach to travel and live, in a
VW
Van with her mom and thirteen-year-old brother for over a year throughout Mexico & Guatemala. Her love of travel and being extremely adaptable to any situation is because of this awesome experience.
3. Cindy has a female empowerment movement & brand, "Girl is
NOT
a 4 Letter Word" that gives back to girls in skateboarding via 501c3's and micro-grants.
GN4LW
also creates opportunities and gives visibility to females in a male-dominated sport. Her mission has been profiled in espnW, Forbes, Teen Vogue and more.
4. She skateboarded down the 405 freeway in Los Angeles during Carmageddon 2. She avoided being arrested.
5. She will always take a dare.